OUR SERVICES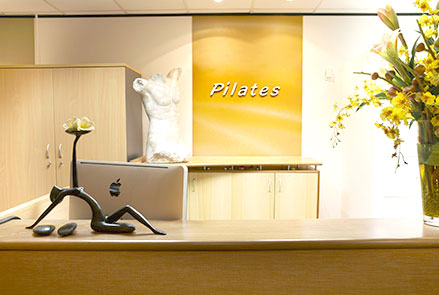 Comfortable Environment
Many of our clients have been practicing Pilates at our Studios for over 10 years so they have become our friends. We enjoy hearing about their successes every week. Our Studios are peaceful – no thumping music or judgemental teachers urging you on. Some of our clients book classes with friends and enjoy a coffee afterwards. Our friendly administration staff led by Tracey Leeon will help you to arrange the most suitable classes. Tracey, Brad and their team of expert instructors are passionate about the benefits of Pilates, irrespective of your age or objectives.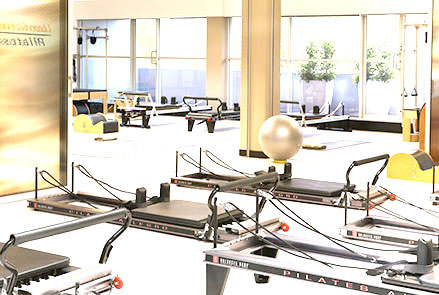 Fully Equipped
Our wide range of Pilates equipment along with some newly designed items, will ensure your workout is both effective and interesting at every session. While there are some regular Pilates exercises, we pride ourselves on our extensive repertoire to ensure our Studio classes will energise you while working towards your individual goals. Each client works at his or her own pace with no pressure to compete. Our trained teachers are experienced, knowledgeable and responsive to each client's needs.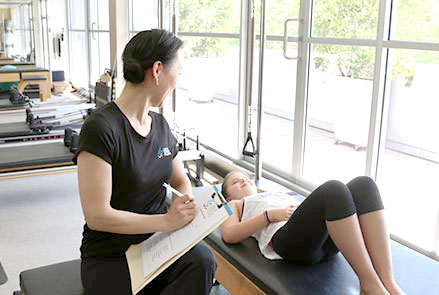 How to Start Pilates
To ensure we understand your goals, we will start with an hour-long assessment. By reviewing your movement capabilities and any injury limitations, we can tailor a specific program just for you. Your Pilates assessment teacher will consider your medical history, current physical condition and your exercise goals. You will be guided through a basic Pilates workout, to record your physical condition in your private personal file. In our Studios we aim to help your understanding about your body's condition so you can gain strength, flexibility, better posture, balance control and stamina.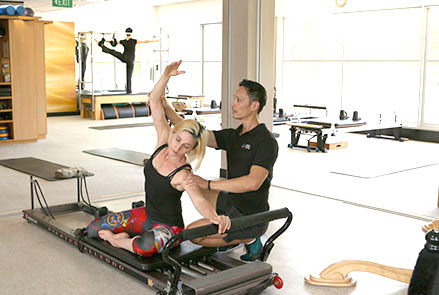 Tailored Classes
After your initial assessment, you can choose to continue with "private" lessons in which the teacher focusses only on your program or you can book appointments for small hour-long classes containing a maximum of four clients and one teacher. You will always be guided through your individual workouts with your progress being monitored. Different equipment will be introduced so your exercise program is varied and modified as you strengthen and improve. Two clients with one instructor is a popular choice for couples.
A Class Just for You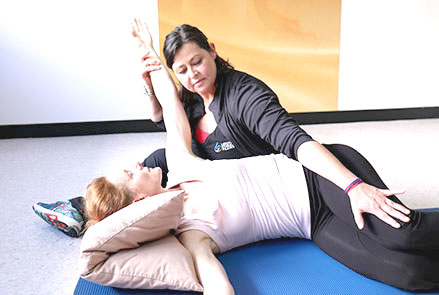 Private
Movement assessment for the first session will establish your goals and design the best program for you.
In subsequent classes you will be guided and taught exclusively by one of our qualified teachers.
Available at our Neutral Bay and North Strathfield Studios.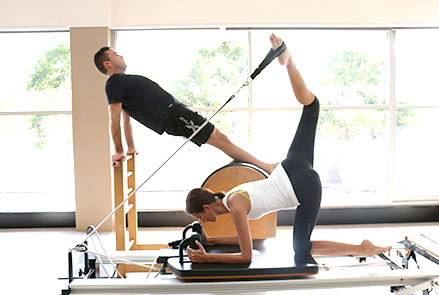 Couples
At the first session you will both be assessed so we understand your individual needs.
Each of you will have a program and be guided individually by your teacher.
Available at our Neutral Bay and North Strathfield Studios.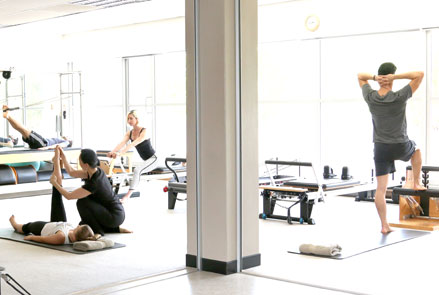 Small Class of 4
Your initial private assessment will enable us to design the best program for you.
In subsequent classes with a maximum of four people, you will be guided through your individual program by one of our qualified teachers.
A popular choice, the four-on-one classes are not conducted as a group.
Available at our Neutral Bay and North Strathfield Studios.
Other Class Options
Our friendly administration staff at Neutral Bay will help you to decide if one of these Pilates options is suitable for you. They can also advise you about the Neutral Bay's timetables, booking system, and your ideal fitness levels for each class type.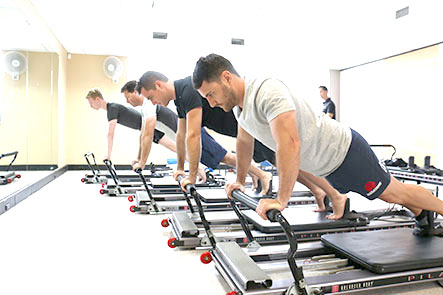 Allegro
Our teachers conduct a faster paced workout designed to improve muscle endurance, stamina and circulation. The movements flow continuously with easy-to-follow routines demonstrated by your teacher using reformer beds and other items of equipment to invigorate engagement. The maximum class size is nine and there are several class grades available.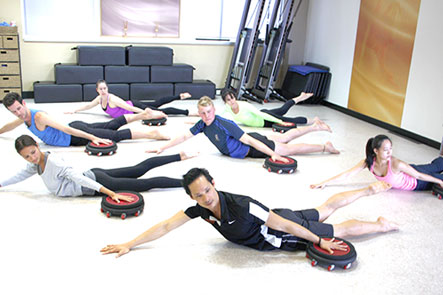 Freeform
This method will provide you with a different experience if you have only tried mat-based Pilates at a gym. Freeform is a specially designed rolling device which inspired us to create special workout programs based on core Pilates principles. If you do not have any injuries no initial assessment is needed to start the Freeform course.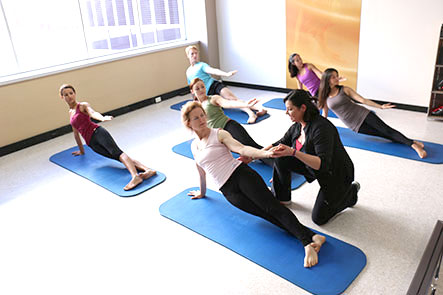 Mat
If you have no injuries and wish to experience Pilates in a small focussed studio environment with a professional accredited teacher, our mat class at Neutral Bay would be perfect for you. The maximum class size is ten and the studio environment is comfortable, motivating and informative.

We look forward to welcoming you to our Pilates Studios. Please call or email us if you'd like to discuss the ideal Pilates program tailored just for you.